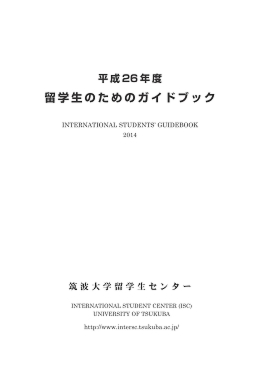 International Students' Guidebook 2012
This guidebook contains much useful information as well as detailed explanations regarding life in Tsukuba and several special procedures which are specific to international students.


Download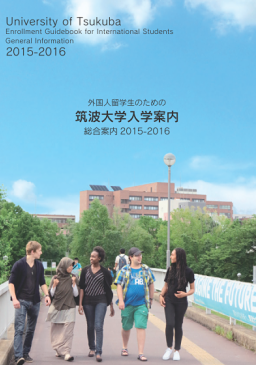 Enrollment Guidebook for International Students, University of Tsukuba
The guidebook contains necessary information for application for different student categories, such as regular students (both undergraduate and graduate levels), research students, credited auditors, etc. The guide is written both in Japanese and English.


Download