On August 3, 2012, Summer School 2012 ended with a great success after being conducted for 2 weeks.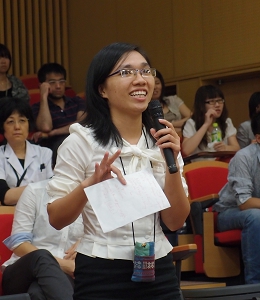 A total of 28 students participated in this Summer School; 13 students from Vietnam, 12 students from Taiwan, and 3 students from Japan. They split into 20 labs to take lectures and to have training.
This Year Summer School introduced a rotation system, and the students chose a lab per week or a lab for 2 weeks in a row to do research in those labs.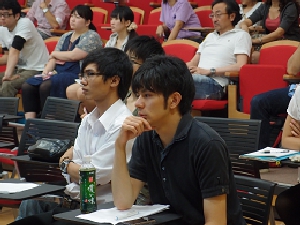 A short trip to Kamakura was scheduled for Saturday, and the students enjoyed the sightseeing accompanied by the host students.

Oral presentations were held over the whole last day of Summer School.
All the students, who received presentation coaching from Brian sensei, gave presentations on the outcome of their Summer School research activity conducted over the past 2 weeks.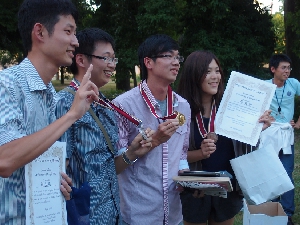 A BBQ party was held after the presentations sessions. The participating students and the members of the labs who welcomed them deepened their friendship as they played watermelon bust and other fun activities, which made saying goodbye to each
other all the harder.

To cap it all, prizes were given to the best presenters.
The award winners were as follows:

 Good Presentation
1st Prize: Lin Yun-Fen(National Taiwan University)
2nd Prize: Tsai Ming-Hsun(National Taiwan University)
3rd Prize: Tsai Meng-Tsz(National Taiwan University)

 Best Discussion
NGUYEN The Kha(University of Science HCMC)
BUI THI NHU NGOC(University of Science HCMC)
Liu Chih-Yao(National Taiwan University)
Each student flew home on the 4th of August.
From on August 19, some Japanese students will begin participating in Summer School at National Taiwan University.