PROFILES
PROFILES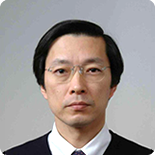 Dr. Koji Hisatake
Professor, Principal Investigator of the Laboratory of Gene Regulation
Head of the Medical English Communications Center
Professor Hisatake's areas of research are the regulatory mechanism of eukaryotic transcription as well as the epigenetic regulation of iPSC induction. He teaches courses in biochemistry and molecular biology at both the graduate and undergraduate levels. In addition to his research and teaching duties, he is involved in coordination of the G30 program and internationalization of the Medical Faculty as part of the university's internationalization efforts.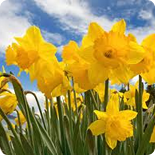 F. Miyamasu
Associate Professor, English for Medical Purposes
Editor, Medical English Communications Center
Ms Miyamasu is an internationally certified Editor of the Life Sciences.
She has taught English for Medical Purposes at the Medical Faculty since 2003. During that time, she has edited approximately 500 biomedicine-related manuscripts. She is an English Editorial Associate of the Japanese Journal of Ophthalmology. In 2010, she helped establish the Medical English Communications Center at the faculty. She has written articles on teaching methodology for English for Medical Purposes as well as on literary discourse (her main interest before coming to the Medical Faculty). She has also coauthored several English textbooks for Japanese junior high school students. Currently, she is involved in compiling a new Japanese-English dictionary for the medical workplace.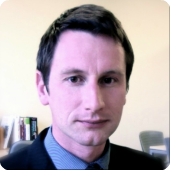 Thomas Mayers
Assistant Professor, English for Medical Purposes
Medical English Communications Center
Mr. Mayers is the newest member to the MECC team. He has over a decade of English teaching experience in Japan in national and private universities, with particular expertise in teaching scientific presentation and English communication at both undergraduate and postgraduate levels. Coming from a background in the arts and theology, he has published articles in the field of English literature and theology. He is currently researching hospital chaplaincy, specifically its Japanese praxis, role in patient care, and implications for medical education in secular and multicultural settings.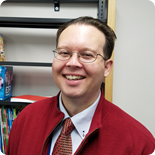 Bryan Mathis
M.S., Ph.D.
Bryan is the newest member of the MECC team and holds a doctoral degree from the University of South Carolina School of Medicine. Bryan comes from an intensive research background in the Biomedical Sciences and specializes in Electron Microscopy, Immunology, Cardiovascular Biology and Molecular Biology. As such, he brings the same rigor to copyediting and revision of manuscripts for journal publication. He is also responsible for teaching classes on scientific principles, language, ethics and presentation. He has over 6 years of experience in teaching at the undergraduate level and has spent over 4 years living in Japan. His scientific areas of interest include: cardiovascular necrosis, microfloral effect on immune competence and inflammation, and electron microscopy. At MECC, Bryan researches techniques to bridge the cultural gap between Western and Eastern scientists in addition to providing knowledge support to other faculty.