"Happy New Year Party 2014"
On January 14, 2014, we held a New Year party for the international students of Medical Sciences.
Approximately 30 international students participated in the party, and enjoyed an Iaido performance (a traditional Japanese martial art), mochitsuki (rice cake pounding), a potluck meal, and a charity auction.

Please take a look at the pictures and enjoy the atmosphere of that day.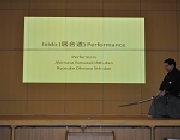 Iaido Performance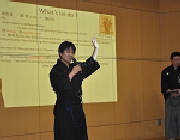 Iaido Performance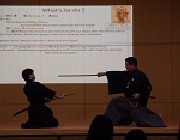 Iaido Performance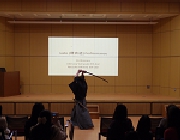 Iaido Performance
Greetings by Kato-Sensei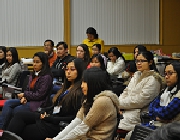 Participants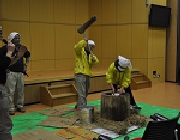 Mochitsuki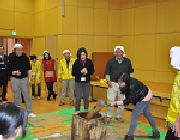 Mochitsuki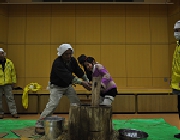 Mochitsuki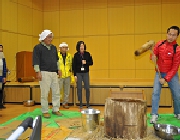 Mochitsuki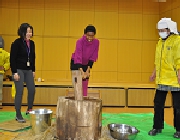 Mochitsuki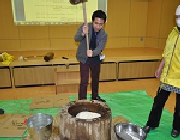 Mochitsuki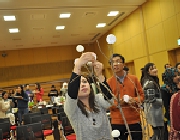 Narasemochi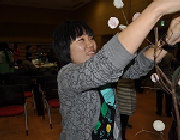 Narasemochi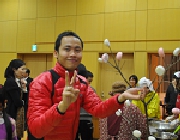 Narasemochi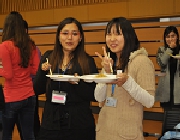 Potluchk meal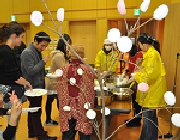 Narasemochi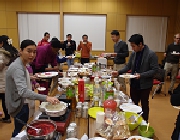 Potluck meal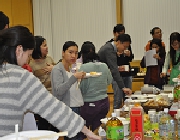 Potluck meal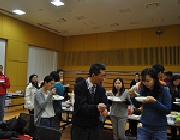 Potluck meal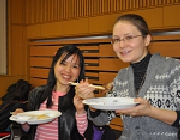 Potluck meal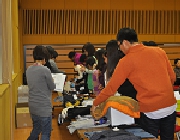 Charity Bazaar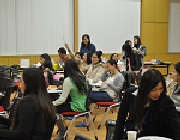 Charity Auction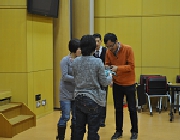 Charity Auction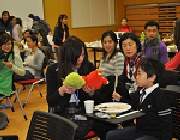 Charity Auction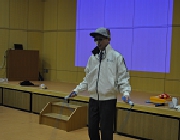 Charity Auction / Men's Set Model: Suzuki-San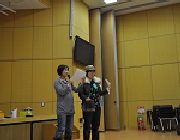 Charity Auction / Women's Set Model: Harada-San