Welcome to the Doctoral Program
in Medical Sciences
Kazuya MorikawaChair, Doctoral program in Medical Sciences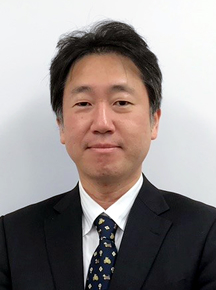 What is a "degree program" at the University of Tsukuba?
A degree program is an educational program systematically organized toward a specified learning outcome, corresponding to a vision of human resource development. The levels include bachelor's, master's, and doctoral degrees.
What is a degree program system at the University of Tsukuba?
As of April 2020, the university has integrated eight graduate schools and 85 programs into three graduate schools and six degree programs.
The degree programs are the umbrella organizations for 56 specific degree programs. The purpose of this renovation is to provide research supervision primarily by the full-time faculty members of the relevant degree programs, covering a wide range of disciplines. Our particular degree program has been newly organized as the Doctoral Program in Medical Sciences by integrating the two previous programs called the "Doctoral Program in Clinical Sciences" and the "Doctoral Program in Biomedical Sciences."
What is the goal of the Doctoral Program in Medical Sciences?
The Doctoral Program in Medical Sciences trains experts who can plan leading-edge research tasks in medical science and carry out such research plans independently on the basis of a wide-ranging interest and view in this field and high levels of communicative ability, international character, and ethical knowledge. The research themes in the program include basic life science to discover novel life phenomena and study their mechanisms, and research into the pathogenesis of intractable diseases, including cancer, metabolic disorders, cardiovascular diseases, dementia, neuropsychiatric diseases, sleep disorders, allergy, and autoimmune diseases. The aim of this program is to find better ways of preventing, diagnosing, and curing such diseases.
Our program has several strategies to achieve its purpose. First, we teach you to perform transdisciplinary research by conducting joint research among the different degree programs. For instance, you will attend classes organized by various different institutes and learn a variety of research methods. Second, by accepting many foreign students and forming an international collaborative research system, we offer you a wide opportunity to gain international experience. Third, you will learn through online and in-class lectures the ethical knowledge needed by researchers in areas of international public policy, as well as in-depth ethical knowledge about specific areas of expertise.
We are confident that you will become a world-class researcher in medical sciences by studying in our program. Let us enjoy research together!