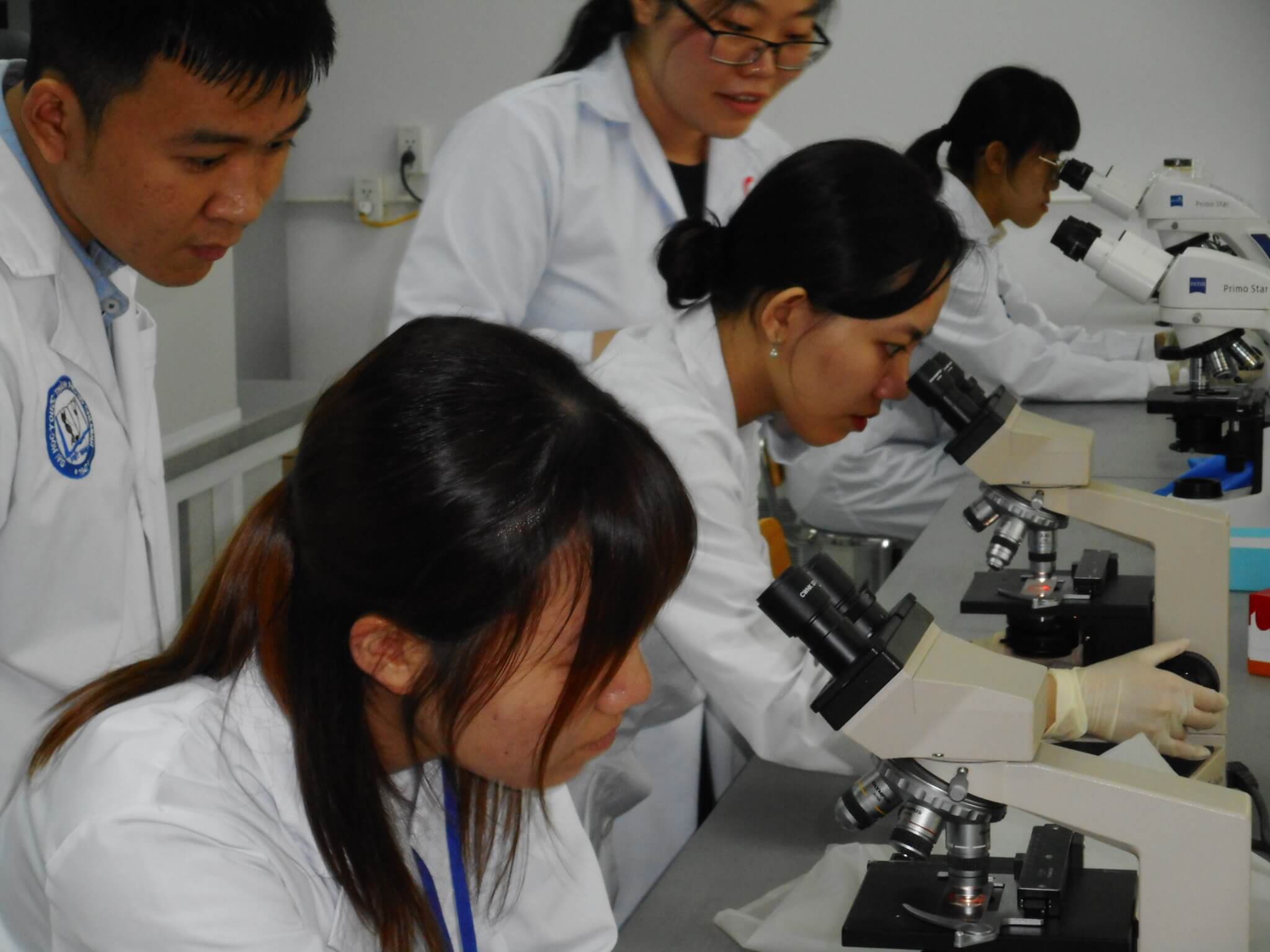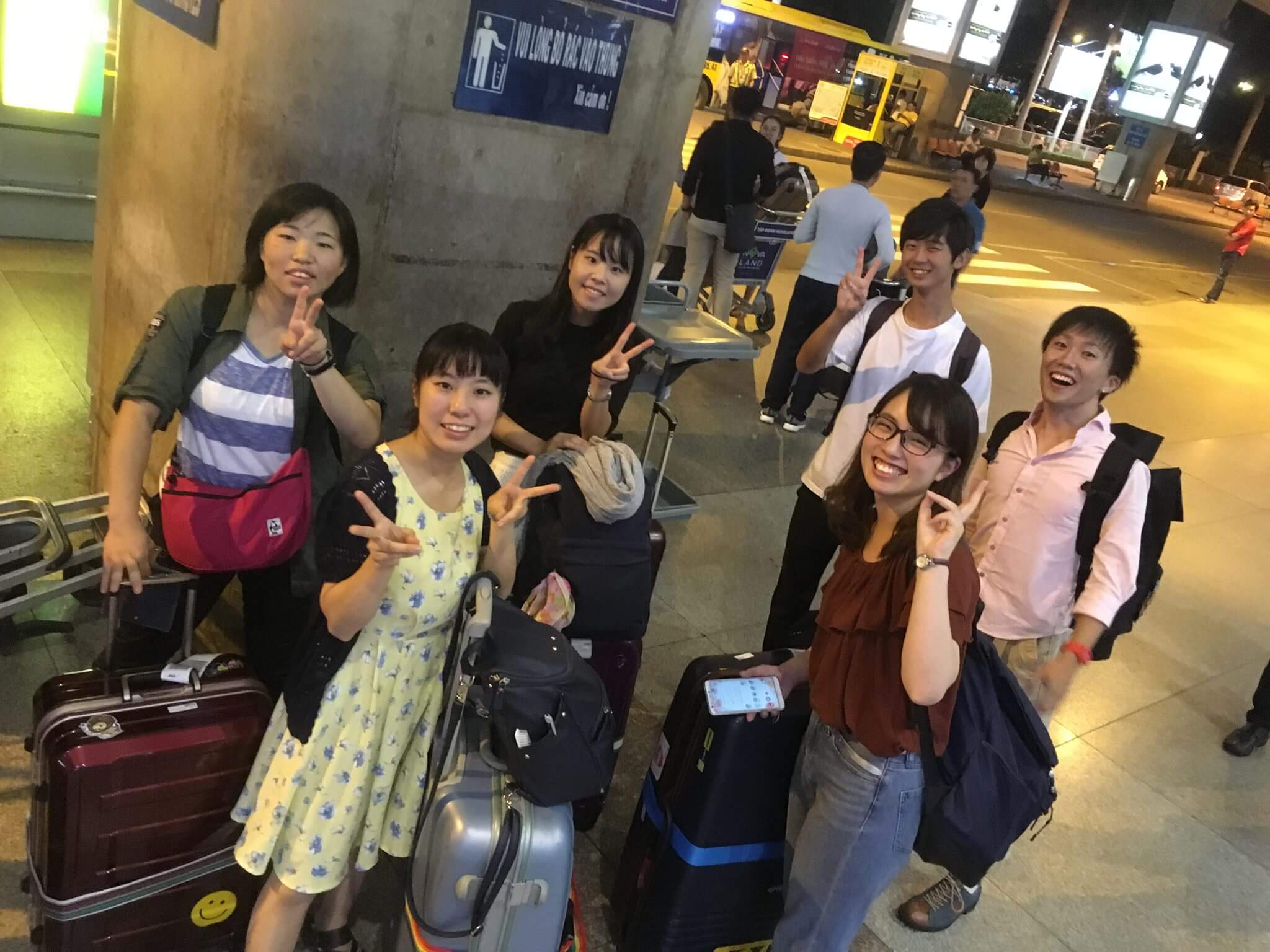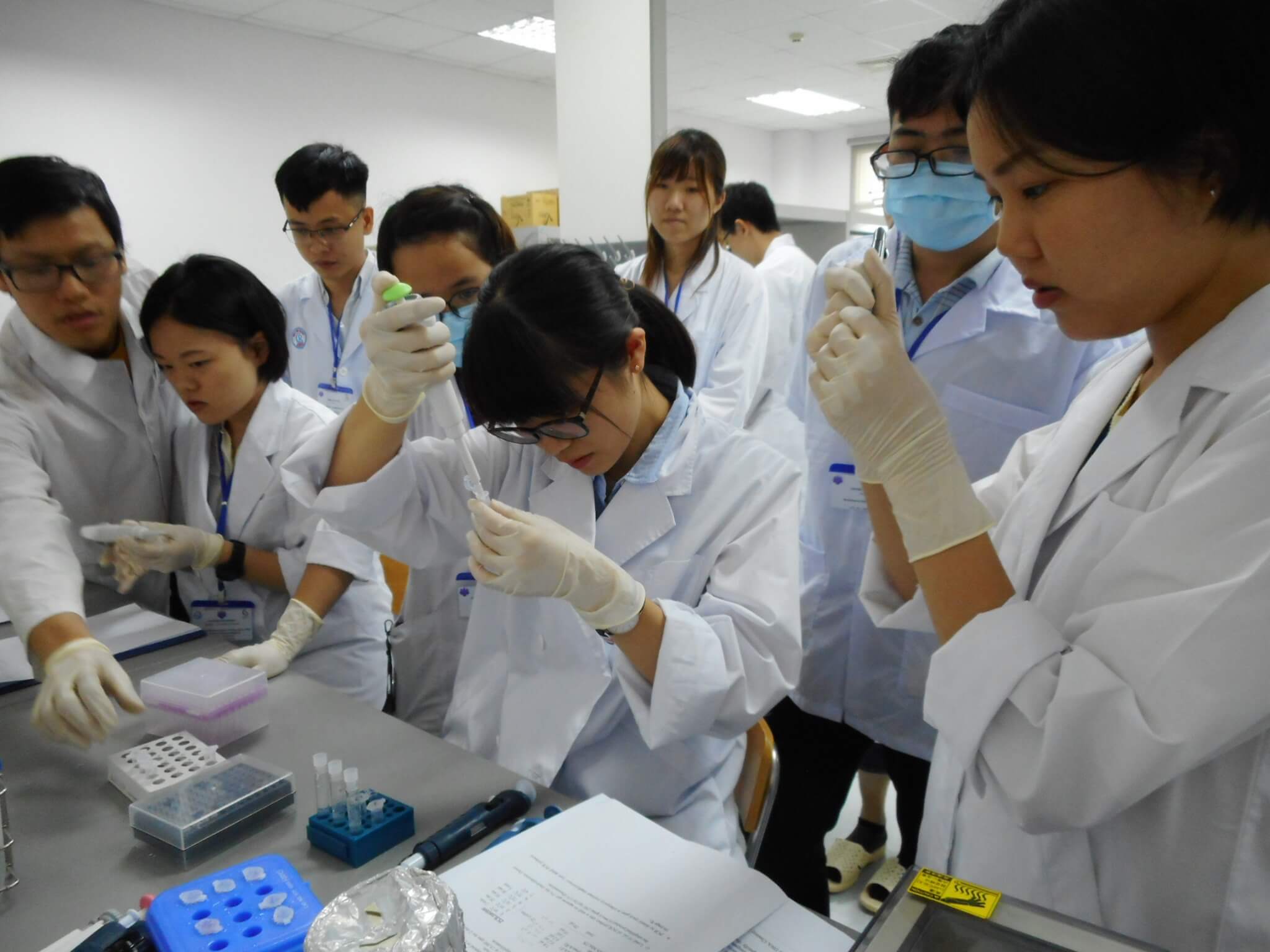 Students enrolled in the College of Medical Sciences at the University of Tsukuba may concentrate their undergraduate studies to become a clinical laboratory technician or a biomedical research scientist. We recommend you decide which career pathway by the end of the second year.
Students interested in becoming clinical laboratory technicians must take and pass all the courses to prepare for the Japanese government board examination for Clinical laboratory technicians (臨床検査技師試験) offered by the Ministry of Health, Labor and Welfare. By successfully passing the board exam, students may qualify to work in the hospital as a laboratory technician or medical technologist in the future. Please note that the Clinical laboratory technician license is only valid in Japan. The board examination is only offered in Japanese, so students need to be fluent in writing, reading, and speaking Japanese. Suppose you graduate from an International high school in Japan and are fluent in Japanese. In that case, you may be eligible to take the Clinical laboratory technician exam. If you transfer to our College in the 3rd year from abroad, you may not qualify to take the board examination.
Students may qualify to join the "international research program" starting their junior (3rd) year for those interested in pursuing a research career. They can obtain training to understand experimental approaches in our research laboratory and conduct thesis research earlier. While Japanese fluency is not required, students need to demonstrate their English proficiency. For this program, students are not required to take the Clinical laboratory technician exam for their graduation.
For more information, please visit the "Admission and Entrance Examination" section.
Career Path for International Students
Career prospects include academic research, clinical and biomedical research scientist, forensic scientist, healthcare specialist, medical science liaison (MSL), research coordinator (CRC), and clinical research associate (CRA). Most students who enrolled in the "international research program" at the College of Medical Sciences pursue an advanced degree. A direct link to the Master's Program in Medical Sciences allows students to continue their undergraduate research project at the University of Tsukuba. Students may also directly apply for doctoral degree programs, such as Human Biology and Humanics Ph.D. Programs, Other students pursue their graduate studies abroad, while others work in the research laboratory in academia, government, and industry.
For more information, please visit the "Careers after Graduation" section.
International Research Activities
At the University of Tsukuba, we encourage all students to participate in international activities to expand their global views. Students at the College of Medical Science present their research accomplishments at scientific conferences or participate in research training programs abroad and on campus. The College also invites students from overseas partner Universities to have a joint research activities courses (Summer Research Program, International Medical Science Course) sponsored by JST SAKURA Exchange Program.